Britney Spears won't perform on this year's MTV Video Music Awards, according to her manager.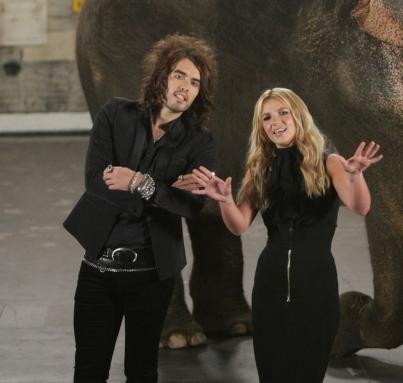 Larry Rudolph, Spears' manager at Jive Records, revealed in a statement: "Contrary to media reports, Britney was never slated to perform on this year's VMAs. She's in the middle of recording her next album, which is going amazingly well, and her focus remains on the studio."
Britney Spears' "Gimme More" comeback performance during last year's VMAs was one of the most-talked-about moments of 2007. The tabloid queen is currently appearing in spots promoting this year's ceremony.
In June, MTV Networks Music Group President Van Toffler said the network wasn't ruling out giving viewers another dose of Spears at the VMAs. MTV later confirmed they were in talks to have Spears appear in some capacity. The rebounding pop queen is nominated for video of the year for "Piece of Me."
This VMAs will air live Sept. 7 from Paramount Pictures Studios in Los Angeles. Previously announced award show performers include Kid Rock, Lil Wayne, Pink, Rihanna, Paramore, T.I. and the Jonas Brothers.
Comments
comments