Keira Knightley hits the cover of "Interview Magazine".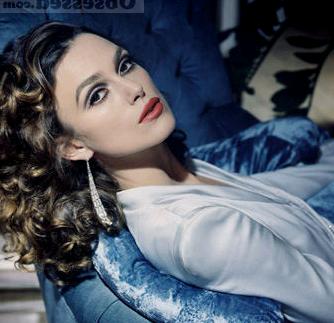 The actress seemed willingly stripped down for the latest cover of the magazine and sat for an interview with Tim Blanks to talk about her new film "Atonement".
When asked how was the photo shoot, the actress revealed, "We ended by taking my clothes off again. I don't know. Because I say yes, I suppose." You could see her stunning photo cover here. As for her other pictures, you could see it here and here.
If she relate to the Hollywood-glamor thing when she was growing up, she answered, "I think it's wonderful to have those aesthetic fantasies. Those films pretend that you can wake up in the morning with bright red lipstick and perfect false eyelashes and hair; I like that."
As for her new film "Atonement", she was asked, there's the loss of a girl, the loss of a woman, the loss of a love. Which did you relate to the most, the actress replied, "All of them. That's the power of it. Everybody has regrets. Everybody feels guilty about something, though hopefully not for something as bad as what happens in the movie. But that's what is wonderful about the book and the film–you understand where these people are coming from. The situation may be completely different from ones I've experienced or that most people have experienced, but the core emotions are the same–that we all make mistakes, and sometimes we're horrendous to each other."
Comments
comments