Keira Knightley was spotted wearing a revealing dress during the London premiere of "Atonement" film.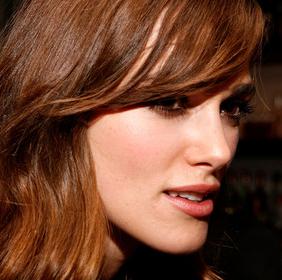 The actress, who hit the headlines with her super slender figure, wears a silver-grey Rodarte dress was slashed across her chest. She wanted to adopt the Greek goddess look as she matches her look with diamond-encrusted Bvlgari tiara and Chanel ring.
The 22-year-old actress, who won enthusiastic reviews for her role, has signed autographs and posing for photographs.
She revealed, "The fact that the film is in the same sentence as the word Oscars means we've done a good job already. If it doesn't get a nomination, it doesn't take away from how proud I am."
She added, "I knew it was quite good when my mum went to see it and was crying."
You could see more picture of her revealing dress here