Victoria Beckham has been left fearing for her safety after a man was seen reportedly hiding in the bushes of her Los Angeles home.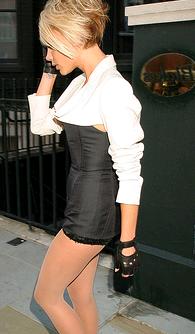 The singer was believed to be on her own at home when the Beckhams' security team was alerted to the intruder.
Guards then attempted to pursue the man but he managed to get away before being apprehended later.
A spokesman for the Beckhams revealed, "There was a man in the bushes. Security didn't catch him but he has been tracked down since. I am not sure if any action will be taken, but the house is secure and he didn't get close to the family."
David Beckham was out while watching his LA Galaxy with the couple's three kids at the time of the incident.
Comments
comments