Keith Richards, Rolling Stones rocker, had a less-than-favorable response when he first met Johnny Depp.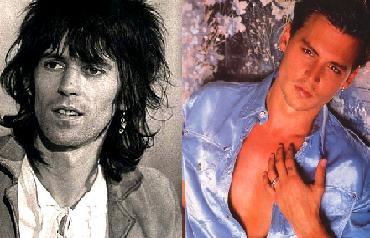 It is because he expected the actor to be another of his son's fawning friends. Richards and Depp have been firm pals for years and recently starred together in Pirates Of The Caribbean: At World's End.
But guitarist Richards was initially not looking forward to making Depp's acquaintance, because of his past experiences meeting his son Marlon's friends.
He revealed, "At first it was like, 'Not another one of my f—ing son's friends.' Johnny started kind of like that and then he worked his way up with me."
And Johnny Depp was also nervous about meeting The Rolling Stones star. Johnny Depp added, "I was afraid to meet him for a long time. Because there is always a fear that your heroes are going to be s—heads."
Comments
comments