Britney Spears is secretly plotting to flee to Europe with her sons, according to reports. And her former husband Kevin Federline has wind of the alleged plot and plans to foil it. The report claims Britney plans to kick off her comeback tour in France and then enter a European rehab facility for her booze and drug problems, sources say.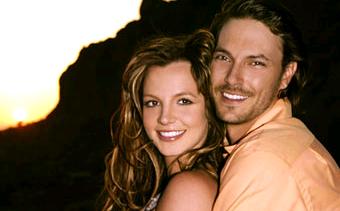 Once she's settled overseas, the boys will join her. Since Kevin Federline allegedly fears the singer will kidnap their sons, he hired a private investigator to follow her. The sources revealed, "Britney has already asked Kevin if she can take the kids abroad when she tours, and he's said no. But Brit knows she'll never get the treatment she needs unless she gets away from Hollywood – and she's said there's no way she's going to leave her kids behind."
The couple is still in a temporary custody agreement that stops either of them from taking the boys out of Los Angeles County without the other's permission.
The reports claim that Kevin Federline has already hired a private investigator to follow Britney Spears and document where she takes the boys. A source revealed, "With all the money and resources available to her, Kevin is paranoid that Britney could try to kidnap the kids. She's already dropping hints that she's going to pack up and leave without telling him."
Meanwhile, Enquirer reports that Britney's legal team is researching extradition issues involving the boys. The insiders added, "It appears that Kevin cannot force extradition of the boys regardless of any U.S. court decision. It's going to be Britney's loophole out of the country. Publicly, Britney will say that she'll be out of the country for only six weeks, but she's secretly planning an extended stay to wait out Kevin's legal attempts at gaining full custody and to strengthen her negotiating position. It seems to be the answer to providing her some distance from her problems, shielding the boys from the custody battle and giving her an opportunity to clean up her act."