According to Los Angeles news, while Britney Spears was munching on Argentinean steak, the commissioner in her court case has ruled that Britney cannot have any of her visitation rights restored until at least a February 19th hearing.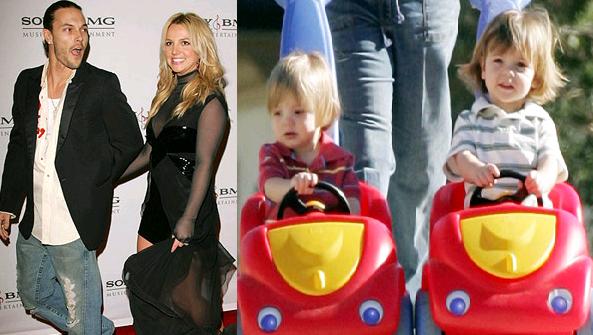 The January 4 emergency order, which gave Kevin Federline the custody of sons Sean and Jayden, was extended today until April. Britney Spears will not be able to even visit the boys until at least February 19, when the next hearing in the case is scheduled.
Commissioner Scott Gordon made the decision without hearing testimony from Britney Spears, who attempted to enter the courthouse twice recently. Court Public Information Officer Allen Parachini told press that sheriff's deputies did everything they could to help the pop star, while those inside were "unaware of the drama" taking place outside.
The court officer reminded reporters that the troubled pop singer was not required to attend today's hearing, and as such, her people had not arranged her arrival with the court, saying, "We didn't know when she was coming, we didn't know where she was coming.'
Kevin's lawyer Mark Vincent Kaplan revealed in a press conference, "This is a grave situation. While we believe Mr. Federline is pleased…there is not joy in it." He explained that K-Fed hopes someday in the future, he would be able to share custody of his sons with their mother again.
Meanwhile, Jayden James and Sean Preston Federline were just happy to be out in the sunshine on Monday, blissfully unaware that there's a battle over their future currently taking place in an L.A. courthouse. According to a report, the kids haven't been missing their mom since she was admitted to the hospital psych ward last week and then split town to go traveling with photographer beau Adnan Ghalib.
Comments
comments