Kevin Jonas, who makes up The Jonas Brothers with siblings Nick and Joe, admitted that he is "really bad at spelling".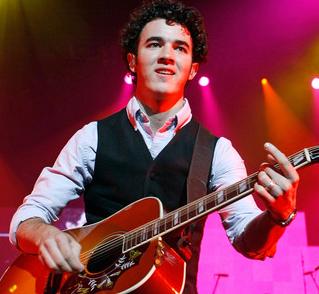 The 21-year-old singer admitted he struggles with writing, and this has caused problems in his past relationships.
He revealed: "'I'm really bad at spelling. And I had this one girlfriend who would send back the notes I wrote her with all the spelling errors circled!"
However, one thing Kevin is good at is coming up with dares for the other members of the group.
Joe Jonas said: "I had this huge Shirley Temple with a straw in it, and Kevin dared me to try to drink it through my nose. I should never listen to Kevin because it was so terrible that I was crying Shirley Temple for hours!"
Nick, the youngest member of the group, says he always used to attempt to calm his brothers down, but he now lets them get on with it.
He laughingly revealed: "I used to always be like the dad of the group and go, 'Ok, guys let's calm down.' But now I'm like, 'Let's just go have fun together!' "
Comments
comments