Appearing on CBS' 'The Early Show' Tuesday morning, Kevin and Nick voted Joe as the sibling most likely to flirt with a girl without realizing it!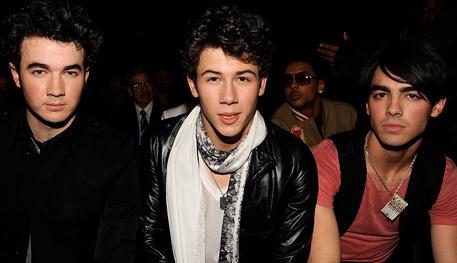 The rocker brothers, who are doing the press circuit to promote their film Jonas Brothers: The 3D Concert Experience, in theatres on February 27, played a game of "Who's Most Likely…" with The Early Show's Julie Chen, as their fans went into rapture.
Joe Jonas is the biggest flirt of the Jonas Brothers, Kevin Jonas revealed on the CBS' The Early Show Tuesday.
"He's a ladies' man," Kevin said while promoting the Bros' new 3D concert flick, out Feb. 27. "Girls love him!"
Joe, 19, is currently dating 10,000 BC star Camilla Belle, 22, who appeared in the Jonas Brothers' music video for Lovebug. The two met on the set of the video shortly before Joe broke his relationship with Taylor Swift in October 2008.
Nick also offered advice to the audience about wearing purity rings. The guys all wear the bands as symbols of their virginity.
"It's about doing your best every day," said Nick, who's been dating Selena Gomez. "It is tough sometimes, but you do your best."
Kevin, Nick and Joe also chatted about the time they were starstruck.
"We saw Paul McCartney," Joe said. "We didn't know what to do!"