Kevin Jonas and Nick Jonas mention some of the things that they have ever done for love as they shared the details to Twist magazine a bit about their love life.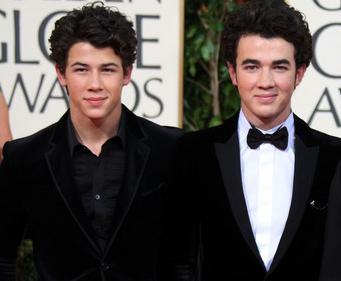 Oldest brother Kevin revealed to the latest issue of the publication: "The craziest things I've ever done for a crush was when I flew across the country just to see her for a day." He goes on detailing: "I was about 16 or 17 and had been on tour for a while, so getting away for a day to go see her was a lot of fun. That was a good time!"
As for Nick, he opts for a more conservative treatment. He argued: "Manners are very important. I hear so many girls be like, no one ever opens doors for me. No one ever does that. So, do that, pull out a chair, stand up when a girl comes to the table, we were taught etiquette at a very young age."
Kevin Jonas, Nick Jonas, and brother Joe Jonas helped rocking the "Kids' Inaugural: We Are the Future", which is part of Barack Obama's presidential inauguration, on Monday, January 19, performing their songs "Tonight" and "Burnin' Up". Besides, they also delivered a rocked-up version of "Lovebug". Jonas Brothers were among the many other performers at the event taking place at the Verizon Center's stage, which included Miley Cyrus, Demi Lovato, and Bow Wow.
Comments
comments