Kiefer Sutherland, who plays counter terrorist agent Jack Bauer in "24" television program, revealed that there will be new celebrities on the promotional trail for the new series of the hit show this week.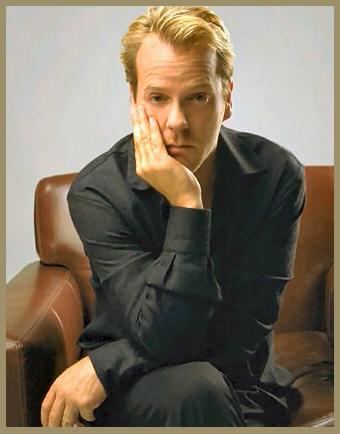 Fellow Canadian Gil Bellows, Angelina Jolie's Oscar-winning father Jon Voight and British actor
Robert Carlyle added their star power to activities surrounding the upcoming pilot of the counter terrorist agency drama. Attending a TV event in Hollywood the foursome thrilled fans by also revealing there are plans for a "24" film.
Keifer Sutherland said, "I think we're going to probably do a film when we stop doing the series. I've loved making this show and I've always said the audience ultimately will dictate and tell you when it's time to stop."
Meanwhile, "Full Monty" star Robert is remaining tight-lipped about details of the new installment's plot, while explaining his role in the action, saying: "My character's called Carl Benton, who's Jack Bauer's best buddy. He hasn't seen him for ten years… Jack's on his travels and he comes to see Carl and hang out with him and potentially change his life."
He joked: "I can't tell you anymore or Jack Bauer'll come and kill me – and you!"
Jon Voight, who added the list of new celebrities in "24" film, is in town to talk about his role as a baddie in the two-hour special. He also expressed his excitement over the birth of the twins his daughter Angelina Jolie and her partner Brad Pitt recently welcomed.
The actor, whose relationship with his daughter Angelina Jolie has been known to be unstable, added: "All my love goes to them. I was very excited. It's a big deal. How many people have seen little tiny twins in their lives?"
Comments
comments