Kim Kardashian showed off her great curves during the time of her bikini candids in Cabo, San Lucas.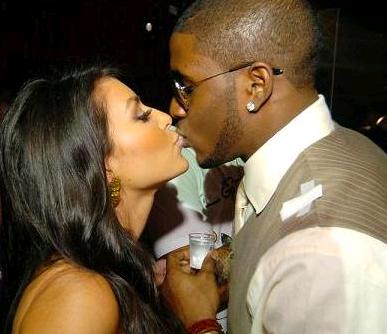 The socialite has spent some time in a beach with her sister Kourtney. Perhaps the hot pictures of the Kardashian sisters will warm the guys on this cold winter day, which you could see here.
Meanwhile, the television reality star was seen sharing a kiss with Reggie Bush while she played hostess at Mansion's Tanqueray and Ciroc New Year's Bash in Miami for New Years Eve party.
While no diamonds were shining on Kim's ring finger, she admitted that things are getting serious, saying, "One thing I did learn from '07 was to try to keep it as private as possible so I'm trying to hold that close to my heart but I'm here with everybody that I love."
Sources close to Kim Kardashian are revealing that the 27-year-old "Playboy" star is now engaged to her boyfriend, 22-year-old Heisman trophy winning football player Reggie Bush.
Comments
comments