Nicole Kidman, who previously revealed that being pregnant is tough, graces the cover of Elle magazine for its November issue as she promotes her new film "Australia."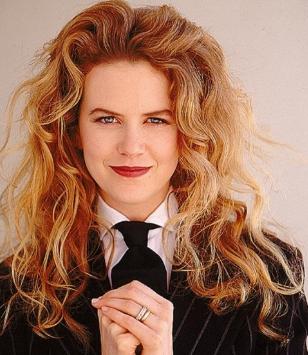 The Hollywood actress talked on what she learned from Tom Cruise and finding happiness with Keith Urban.
Here are the highlights of her interview:
On marriage to Keith vs. Tom:
"I didn't foresee it, that you can meet somebody who you have a deep and more profound love with… I don't mean to take away anything with Tom, but I would hope that he has the same thing – I know he has the same thing with Katie. You move into a stage where you're able to be a more fuller person in your relationship…
"I want to be really careful with that because I don't want to take away from 11 years with that man that were really important. Really, for our kids — they were amidst a lot of love. It wasn't bad. And now we're amidst a more evolved love."
On whether or not she felt she married Tom Cruise too young:
"Would I want my kids to get married at that age? No! But that was an extraordinary thing for me. [Tom] taught me an enormous amount – as a girl into a woman. Absolutely, I would do it again."
On becoming a mother later in life:
"At 41, it's a more painful love. I look at that little girl, and I'm, like, Oh, no, what's going to happen? It's almost like my heart is stretching; I'm feeling all these muscles stretch with emotion. It's a beautiful love but there's a lot of fear and pain for her life, and for Bella's and Connor's life. I like to believe that nothing was stopping Sunday from coming into the world."
On natural childbirth:
"It was the most beautiful thing to go through with him [husband Keith Urban]. I had a great team of women, too. At one point there were nine women in the room and Keith."
On husband Keith Urban:
"He's the greatest man besides my dad I've ever met. He's loyal and he's a soul searcher. He'll kill me for…He's very very private."
On living in Tennessee:
"There's something to be said for going back to a simple form of living – nature and family. There's something very…there's safety in that."
Meanwhile, the "Australia" actress won't have to worry about is finding a husband for her young daughter – Russell Crowe recently joked that Nicole thinks his son Tennyson, born on the same day as Sunday, would be a perfect match.
Russell Crowe shared: "Nicole had one look at my younger son Tennyson, and looked up at me and said, 'I'm a great believer in arranged marriages.'"
The actor added: "I believe she made the connection between Sunday and Tennyson now, so Tennyson is already engaged!"