Britney Spears' new album is reportedly being recorded at George Maloof's Palms Casino in Las Vegas.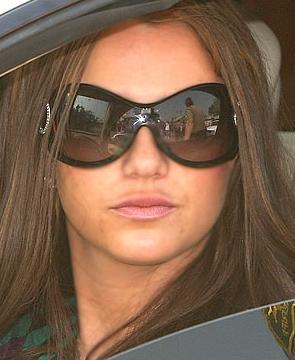 George Maloof, who owns several casinos in Las Vegas, is now branching out into music. He is also backing Lindsay's sister Ali Lohan's upcoming album, according to report. Maloof has been spotted with Britney at numerous dinner business meetings.
Britney Spears' vocal producer and co-writer, Jim Beanz, recently confirmed that Britney [Spears] is currently at work on a new album.
Jim Beanz revealed, "Everyone has personal stuff, but a true professional doesn't bring it into the studio."
Larry Rudolph, who returned as Britney's manager late in March, is believed to be producing the album.
In May, People magazine reported that Britney is back in the studio with producers JR Rotem and Sean Garrett evolving the sound and direction for her next album.
Speaking at the BMI Pop Awards in Beverly Hills on May 20, JR Rotem revealed, "She's great. She's like a master at what she does. She's a lot more experienced than most people. She just has the 'it' factor that not every artist has. So it's always nice to work with her."
JR Rotem wasn't willing to go into the details but a source close to Britney's family was forthcoming.
The source added, "Britney is in the experimental stages of a new album. She's trying to find the sound and direction she wants to go in, but nothing is set in stone just yet. She has been playing the piano a lot and just singing. She says she misses 'just singing.'"
Comments
comments