Kim Kardashian frankly admits that she is "shocked" by Adam Lambert's "American Idol" loss, claiming he "just has IT!" to be the champion.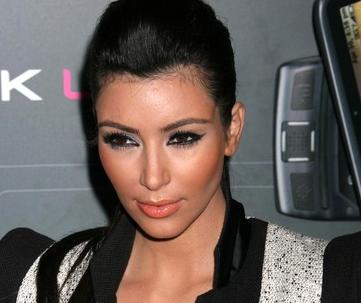 Reality TV star and socialite Kim Kardashian expresses her disappointment that Adam Lambert didn't win at "American Idol" result show on Wednesday, May 20. She says, "I am not gonna lie, I am shocked Adam did not win American Idol!", she says in a statement.
"I think Kris (Allen) is talented, has an amazing voice and is adorable but Adam just has IT! Regardless, I think Adam will go on to make many albums and be really successful, as Kris will be too," she continues. "I dont know, maybe Kris is the safer choice…"
Kim Kardashian isn't the one and only celeb who reacts toward the result show of "American Idol" season 8. Previously, the likes of Emmy Rossum, Adrianne Curry, and Kirstie Alley also expressed their surprise after learning that it was Kris Allen who won the crown and not Adam as they had expected.
"Adam Lambert seriously did not win? Such a let down. Kid's gonna be a massive star regardless. Go Lambert!!!", Emmy wrote on her Twitter. Adrianne, meanwhile, tweeted, "It's ok, Adam didn't win because Americans hate gays. That's ok, you f–king homophobes, u can have ur cute mediocre singer." Kirstie chimed in, "The peeps I have chosen have had huge careers. Adam will have an enormous career!!"
Unlike them all, "American Idol" season 1 runner-up, Justin Guarini, has kind words for Kris. He writes, "Just sat down for a one on one interview with Kris Allen. One of the most genuine and humble people I've ever met. Gr8 time tonight…"
Comments
comments