Kim Kardashian has dismissed the rumors that she had got butt implants done, saying that it was her tight Spandex-y pants that started the entire buzz.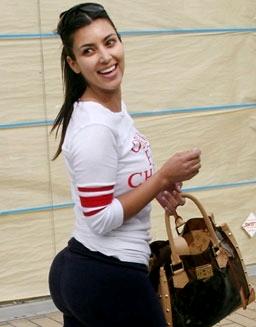 The socialite revealed that it was her gym snap in the tight leggings, which sparked the butt implants' rumors.
She said, "There was that gym picture of me in the tight leggings, walking out with no makeup on. I had tight Spandex-y pants on – I think that is the picture that started the 'Oh my god I think she has butt implants' rumor."
She added, "I mean, do you ever know anyone who has butt implants? Do people really do that? "It's, like, ridiculous. If they could see the cellulite, they'd know."
As for the other news, Kim Kardashian's infamous sex tape with her former boyfriend Ray J, which came out in February, is now being released completely.
Vivid Entertainment is releasing 'Kim Kardashian Superstar Part two' on the net, which promises to have 1 hour of "never-before seen" footage.
Comments
comments