Lindsay Lohan, who is a recently reformed wild child, appears she could be returning to her old tricks.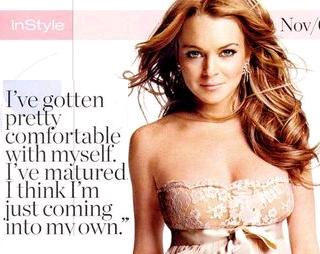 The "Freaky Friday" actress, who is wearing a very short micro skirt, flashed her black underwear as she stepped out of her SUV. You could see it here.
The actress then took some time out to do a spot of shopping in West Hollywood. And she looks set to make a return to limelight, with a role in hit U.S. series "Ugly Betty."
She is reportedly playing a fallen beauty queen who is forced to work at a fast food restaurant after falling behind with her rent.
A show insider revealed, "Betty tries to help Lindsay's character by getting her a job at Mode, the fashion magazine where she works on the show."
However, the show has ceased production after its writers joined the WGA strike this week.