Kim Kardashian, who has Playboy unreleased photos that previously leaked, has negative reaction to her leaked sex tape.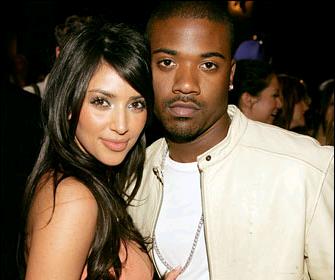 R&B star Ray J, the former love of Kim Kardashian, is shocked by Kim's negative reaction and insisted she should be appreciative for what it has done for her career.
The socialite and her sister Kourtney landed a reality show, "Keeping Up With The Kardashians", off the back of her raunchy film with Ray J but she is still angry with the 26-year-old, and he can't understand why.
He revealed, "I don't know how it got leaked. But it was great for her career. Will someone explain that to her?"
Comments
comments