Kim Kardashian posted a photo and asked her followers if she is too sexy to tweet on Thursday.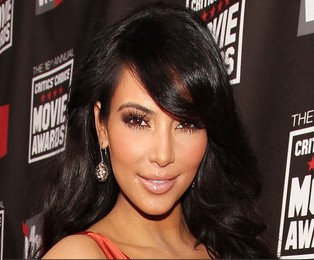 The reality star, who was supposedly modeling for jewelry-focused fashion shoot, wore a string bikini that exposed cleavage, her skin and nearly bare breast.
On other news, Kim looked fabulous as evening presenter for the 16th annual Critics' Choice Awards in Los Angeles on January 14.