Kim Kardashian, who recently turned 28, celebrated her birthday in a different locale – an Alabama hospital.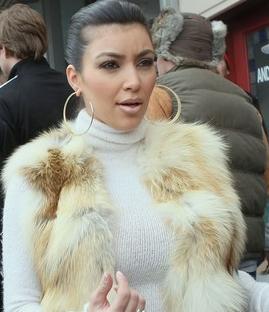 The "Keeping Up With The Kardashians" star, who wore a hospital gown as her birthday suit, spent her 28th birthday in Alabama to keep her boyfriend, NFL star Reggie Bush, company while he was having surgery on his injured knee.
The socialite wrote on her blog: "I was supposed to be in London right now with Reggie but we had to cancel our trip. The Saints have a game there this Sunday, but unfortunately Reggie will not be playing."
Her beau Reggie, who is a running back for the New Orleans Saints, injured his left knee in the team's game this past weekend against the Carolina Panthers. He is expected to be out of action for two to four weeks.
Kim Kardashian also wrote: "When I saw him limp off the field my heart dropped! I immediately caught a plane to Alabama, where the best surgeons were to meet Reggie. He is recovering great and will be back on the field soon!"
Although Alabama hospital is a different place to spend birthday compared to the lights of London, Kim Kardashain would not mind as long as her man is okay.
She added: "He's pretty bummed that the special birthday he planned in London couldn't happen, but as long as he is okay, I will have the best birthday ever!!!!"
Comments
comments