Kim Kardashian sets a new Twitter background — a sizzling 2011 calendar.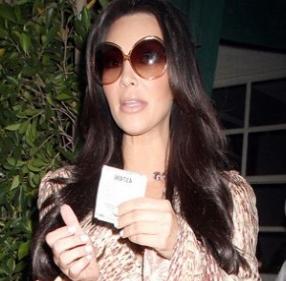 The reality TV star posted a preview shot of her upcoming calendar, which will be up only for one night. The photograph showed an oiled up Kim posing in a string bikini against a metalic background.
Kim also denied being jealous of Kourtney's body as she insisted that they have 'such different bodies' and "weight war" didn't exist.
Comments
comments