The legal battle between Kim Kardashian and Brandy's mother is heating up.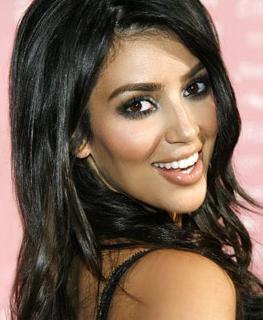 On Monday, Brandy's mother (and manager) Sonja Norwood filed a suit, accusing Kim Kardashian, who had worked as a stylist for the R&B singer in 2004, of running $120,636 in credit card charges without permission.
In court documents obtained by MediaTakeOut.com, Sonja claims that Kim, who was Brandy's stylist in 2004, "was authorized to make one (and only one) purchase on behalf of [Sonja]," using her American Express card. Sonja also is claiming that Kim's siblings Khloe, Kourtney, and Robert Jr., participated in the credit card fraud. The unauthorized charges amounted to $62,793.83 in 2006, and $57,841.82 2007, for a total of $120,635.82.
The lawsuit also names Kim's siblings: Khloe, Kourtney and Robert Jr., who also allegedly abused the singer's American Express after Kim Kardashian passed it on to them.
On Tuesday, Kardashian's representative released a statement: "The charges against the Kardashians are meritless. Both Kim and Khloe were employed by the Norwoods and never used their credit cards without their express authorization."
The statement also includes, "The Kardashian family looks forward to proving the absurdity of these claims in a court of law."
Sonja Norwood is seeking a return of the money plus 10 percent interest.
Comments
comments