Lindsay Lohan has been forced to dump some of her closest friends since leaving rehab six months ago. It is because she can no longer trust them to help her stay sober.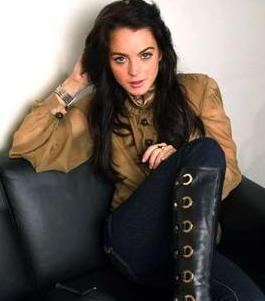 The former party girl insisted her summer stint at the Cirque Lodge in Utah has turned her into a new and better person.
And the "Freaky Friday" star had to make drastic cuts in her entourage to make sure she's never tempted to drink or take drugs again.
In a revealing new interview for a magazine, the actress revealed, "There are friends that have been hard to hang out with because they've gone done a different path. It's hard because I'm the kind of person who wants to trust everyone. I'm fine being alone during the day, but I hate being alone at night. I like having friends around me."
But Lindsay Lohan insisted the choices she's making now will help people who dislike her to realize she's not all bad: "(People think) that I don't have my head in the right place… and probably that I'm not a good person."
Comments
comments