David Cook, who won the recent "American Idol", was also a winner in the game of love as Kimberly Caldwell speaks about her "American Idol" romance.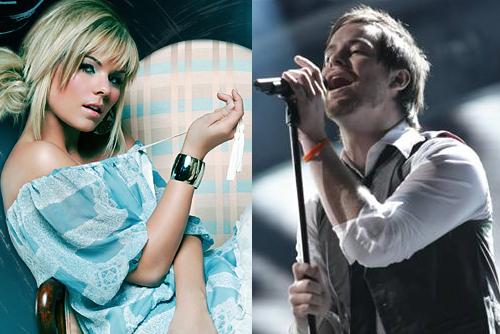 Kimberly Caldwell, the former "American Idol" contestant has been David Cook's fan from the start and she's made no secret of it on Idol Tonight, the TV Guide Channel series she hosts. Now the two are an item and we have a little American idol romance going on with the two idol alums.
According to a report, David Cook let Kimberly Caldwell know that the feeling was mutual by presenting her with flowers and a dinner invitation on the pre-finale show.
The 26-year-old "American Idol" finalist said, "I was surprised he did that on the air. David obviously knows how to treat a girl."
It appears that David Cook might be the best ambassador for the show in some time and as the season unfolded this year and with viewership down, he might not only be just what the doctor ordered for Kimberly, but for American idol as well.
The couple went out on their date to LA's Ruth's Chris Steak House on May 24. An onlooker spilled, "They laughed all night and were openly affectionate. I like confident women who are supportive."
Comments
comments