Prince William walks across an airstrip on the day of his RAF graduation on April 11, 2008 in, England.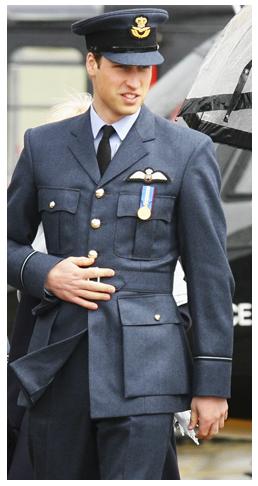 The 25-year-old royal will be deployed on Monday for a two-month Royal Navy deployment in the West Indies, according to a report.
The prince will serve on hurricane relief duty and counter-narcotics patrol aboard the HMS Iron Duke. He would be trained for before joining the ship's crew in the Caribbean for five weeks.
Rear Admiral Robert Cooling, assistant chief of Naval Staff revealed, "The rules that will apply to Prince William will be exactly the same as the rules applied to any junior officer."
The admiral added, "I can tell you that the Royal Navy and the Iron Duke are very much looking forward to showing our future king what we do."
Both Prince William and Prince Harry have served missions with the British Armed Forces in Afghanistan. In April, Kate Middleton cheered on Prince William as he received his "wings" at England's Royal Air Force graduation ceremony.
Comments
comments