'It kinda just didn't work with the set,' so Kris Allen reveals on why 'No Boundaries' is no longer on 'American Idol' tour set list.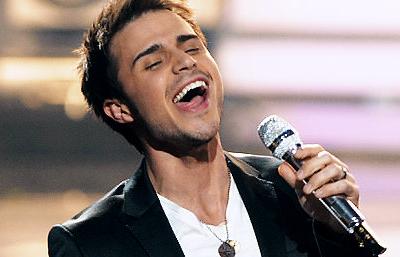 Kris Allen has crossed out his 2009 "American Idol" winning song "No Boundaries" from set list of the on-going Idol tour. "We were talking to the tour director and stuff, and it kinda just didn't work with the set," he explained the removal to MTV.
In replacement of the Kara DioGuardi-penned single, Kris brings The Killers' 2004 track "All These Things That I've Done" to the Idol tour stage. He sang it for the first time during a stop in Sacramento, California on July 10.
Kris will next be seen making live performances with the nine other former contestants of Idol in Dallas, Tampa, Greensboro, Baltimore, Long Island and many other U.S. cities. Beside having The Killers' song on his set list, Kris also has Bill Withers' "Ain't No Sunshine", Kanye West's "Heartless" and The Beatles' "Hey Jude".
In addition to touring, Kris Allen is also preparing to release his debut studio album this fall when his Idol pals Adam Lambert and Allison Iraheta will also drop their efforts. Kris works with Joe King of The Fray and acclaimed producers Salaam Remi (Nas, Amy Winehouse) as well as Claude Kelly (Leona Lewis, Akon) to finish the project.
Comments
comments