"I love that kid. I would do anything for him. I would kill for him, literally", says 19-year-old Kristen when expressing her love for Taylor.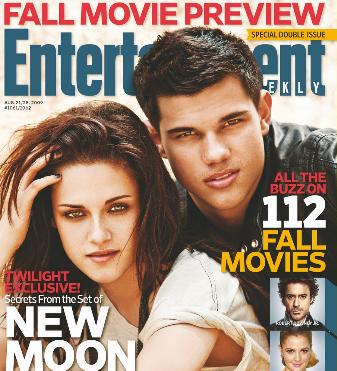 Kristen Stewart loves her "Twilight" co-star Taylor Lautner very much and she isn't shy to make it public. In an interview with Entertainment Weekly, the depicter of Bella Swan in the vampire drama movie admits, "I love that kid. I would do anything for him. I would kill for him, literally", adding that they have "lamely cute" relationship.
It is her love for the 17-year-old actor that led her to confront director Chris Weitz when Taylor was rumored to be a doubt for "The Twilight Saga's New Moon". About that matter Kristen explains, "It's completely understandable why they wanted to make sure he was right. He was so young, 16, so I got it. But I knew he had [to do] it. Just because of how I felt around him. I literally saw Jacob in him."
Cast to reprise his role as Jacob Black in "New Moon" after famously gained more than 30 lbs, Taylor recalls the days he had to work hard to shape his muscle, stating "My body fat got so low that we actually needed to increase it a little bit. My trainer would be like, 'Go have a huge milk shake just so I can get a thousand calories into your body'."
Kristen Stewart and Taylor Lautner's full interview with Entertainment Weekly is featured on the magazine's Fall Movie Preview issue, which will go on sale Friday, August 14. In companion to their interview, Kristen and Taylor are also featured as the particular edition's cover models.
Here are the highlights of the interview:
Kristen on the tabloids always speculating: "It's so absurd. I walk out of my trailer with my pants undone – and they think I'm pregnant? I mean, really?! (looks down at her stomach) They think I'm pregnant? Come on! (laughs) Like, dude, I don't get it."
Robert Pattinson on his downsized role: "It was a stress-free job for three months. All the pressure was on Taylor." (Eclipse focuses on the burgeoning relationship between Bella and Jacob.)
Taylor on bulking up for the role of the budding werewolf: "My body fat got so low that we actually needed to increase it a little bit. My trainer would be like, 'Go have a huge milk shake just so I can get a thousand calories into your body.'"
Comments
comments