Prince William and his girlfriend Kate Middleton have a new love nest.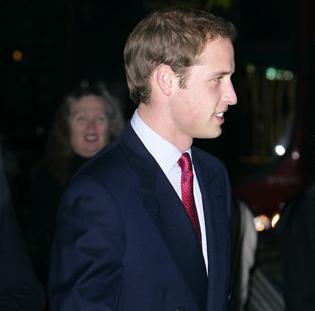 The 26-year-old prince, who is training to become a helicopter pilot, is planning to move into a refurbished house at the RAF base in Shropshire, and it has been reported that Kate will join him.
A friend of Kate's said: "Kate is thrilled that after all the waiting she and William will finally have a grown-up life together.
The friend added: "She sometimes feels like they're the world's oldest teenagers still living with their parents."
The couple have not lived together since they were students at St Andrews University, where they rented a cottage with friends. Kate is said to be increasingly frustrated they still live apart.
A source revealed: "They just want to be on their own without worrying about who else is there. Kate has never pushed but she's been very patient.
The source added: "She and William spent her 27th birthday night at her parents' home. They are lovely but it's the sort of thing you do when you are at school."
Officially, only Prince William will be registered as living in the recently refurbished home, but Kate will be able to stay as often as she likes.
An aide revealed: "Married quarters are formally for married couples. But the prince is, of course, allowed visitors and officers are allowed to live off base in secure accommodation."
Comments
comments