Kylie Minogue has the latest album, which is her tenth album", with a title "X". In order to publicize it, the singer was more than happy to slip into some X-rated clothing.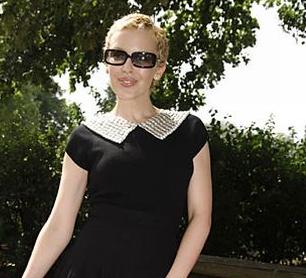 The 39-year-old pop singer showed off her curves in a black swimsuit with a buckled black leather breastplate, purple arm piece and fishnet stockings. You could see it here.
Her glowing appearance is all the more remarkable following her recent successful battle against breast cancer, with which she was diagnosed in 2005. She was also teamed up with her sister Dannii Minogue to recreate the infamous Dynasty catfight between Joan Collins and Linda Evans.
The pop princess also reunites with former boyfriend Jason Donovan and dons the trademark dungarees and perm hair-do which launched her into the public eye as Charlene Mitchell.
Comments
comments