Kylie Minogue, who was seen in Paris, revealed she was humiliated after Madame Tussauds unveiled a sculpture of the singer in a racy position.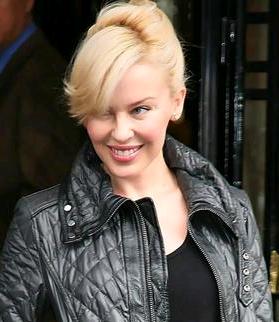 The waxwork showed the pop singer on all fours with her famous bum in the air. But Kylie Minogue insisted she would never have approved the seductive pose if Madame Tussauds consulted her, saying, "I did not approve that, had consulted her I absolutely did not. I was absolutely mortified! I arrived back from somewhere, I was in the car with the papers and I was just… I felt so humiliated. Absolutely!"
The singer added, "I'm still offended by it. I really didn't think it was funny! And there was nothing we could do about it."
The sexy statue was replaced with a more modest model earlier this year, making Minogue the second person after the Queen to have had four statues made in her likeness.
The admission came as the pop princess was immortalized with the unveiling of a brand new statue in her native Australia. The life-size likeness has been dressed in a burlesque-style lace body stocking and red high heels.
Comments
comments