Lady Gaga exposed her buttocks with her outfit: a lacy basque-style bodysuit over some fishnets, which topped with a black PVC jacket.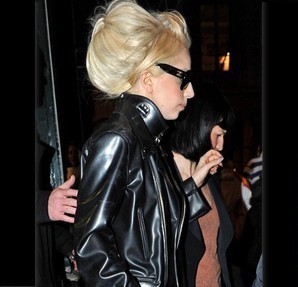 The "Poker Face" singer also wear leather fetish collar and black Chanel sunglasses while shopping at Bruce Field fashion stores in Paris.
Lady Gaga is expected to perform on December 21 at the city's Bercy venue after her show was cancelled on Sunday due to the snow storms.
Comments
comments