Lady Gaga was seen while leaving the Hazelton Hotel in Toronto, Canada en route to Buffalo, New York on March 4.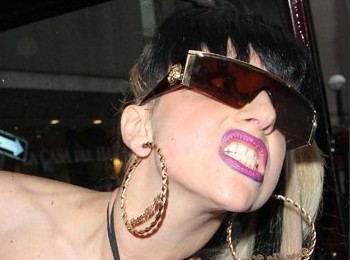 The "Poker Face" singer was sporting a barely there ensemble when she was signing autographs and offering up a growl before speeding away in her tourbus.
Meanwhile, Lady Gaga is currently preparing for the release of her second single "Judas" and its video from her new album.
Comments
comments