Lance Bass, a former "'N Sync" star, felt "completely betrayed" after Justin Timberlake announced he was leaving the boyband in 2004.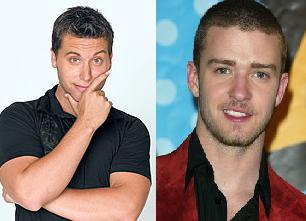 Speaking honestly about the band's split for the first time in his new autobiography, the singer admits he was angry that Justin Timberlake waited two years after the group went on hiatus in 2002 to reveal his news.
In the upcoming "Out Of Sync", Lance Bass revealed Justin Timberlake blamed the group's break-up on his four bandmates after suggesting they were interested in other ventures.
In his book, Lance Bass wrote, "He didn't think any of us was operating in the best interest of the band. I asked him what he meant by that, and he said, 'Well, you know, when y'all did your movie,' meaning Joey (Fatone) and me (and their 2001 film On The Line)… I couldn't believe it. That sounded like the lamest excuse imaginable. Joey and I looked at each other in amazement… According to Justin the whole reason for the break-up of 'N Sync was everyone else's fault? That was crazy! All of us had done nothing but wait around for him to feel he was ready to start work on a new 'N Sync album… And hadn't Justin made a movie (2000's Model Behavior) the year before we did ours?… I felt completely betrayed… It pi**ed me off that Justin's life got set up perfectly before he came back to the rest of us… Justin's time to become a solo star had arrived."
Comments
comments