Another thriller is developing in the complex afterlife of Michael Jackson.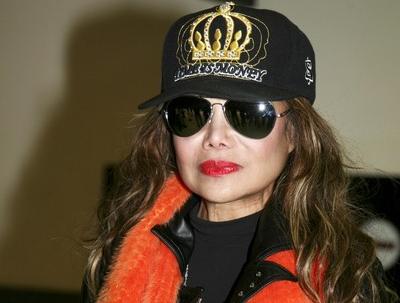 His sister LaToya has taken possession of computer hard drives that contain a trove of unreleased songs he recorded with A-list singers such as Ne-Yo, Akon, and will.i.am of the Black Eyed Peas, according to Rolling Stone magazine.
The drives were in the "Thriller" singer's rented Holmby Hills, Calif., mansion when he died suddenly in June. Hours afterward, the family descended on the house to claim all its contents, and LaToya grabbed the drives, Rolling Stone said, quoting the late singer's manager, Frank DiLeo.
Story continues below ↓advertisement | your ad here
"They backed up trucks, removing everything," DiLeo was quoted as telling the magazine in its issue that hits newsstands on Friday. "They thought Michael owned it all, so they took even the rented furniture. That's who's going to run his estate?"
Jackson's will gave 40 percent of his estate to his 79-year-old mother, Katherine, who wants more control and has raised doubts about the pair of high-powered executors currently overseeing his business affairs.
In a follow-up interview with Reuters, DiLeo said he was "pretty sure" the hard drives were at the family's Hayvenhurst compound in Encino, Calif.
"The estate lawyers will send out letters" to recover the drives so that the contents can be logged, DiLeo added.
An email sent to a representative for LaToya Jackson was not answered, and a family spokesman was not immediately available.
A spokeswoman for will.i.am said the singer did not have duplicates of his work with Jackson. Representatives for Akon and Ne-Yo either could not be reached or had no information.
DiLeo told Rolling Stone that there were at least 100 songs — including many recorded at Jackson's 1980s peak — that were never released, including a few "sensational" tracks that were left off "Bad," the 1987 follow-up to his blockbuster "Thriller."
Comments
comments