Barack Obama will use his popularity with voters in Europe to put pressure on EU governments to commit more troops to Afghanistan.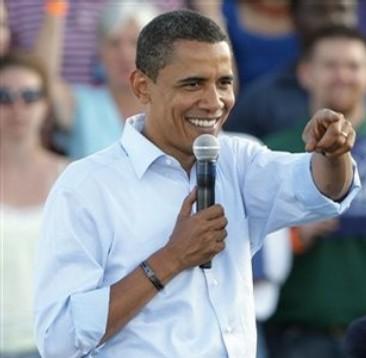 Senator Jack Reed, who accompanied the Democratic presidential hopeful on his recent trip to Europe and the Middle East and is a spokesman for his presidential campaign, said that Senator Barack Obama thinks he can appeal over the heads of EU leaders to win support for British and American forces fighting the Taliban.
The senator from Rhode Island, who is also a member of the foreign relations committee, explained that Mr. Obama believes the goodwill he has accumulated in Europe can be used during the first months of his presidency to recast the war on terrorism, focusing on al-Qaeda forces in Afghanistan and Pakistan, rather than the war in Iraq.
Senator Barack Obama's trip was widely criticized in the US, where some voters thought it odd that he spent more than a week courting leaders and public overseas, rather than panning for votes at home. But his allies believe that the goodwill generated, particularly in Berlin, where Mr. Obama made a speech in front of 200,000 people, is a commodity he can use as president.
Senator Reed said the trip has given Mr. Obama "the ability to reach out not just to government leaders but to the people of our allies."
He added: "He will be able to communicate more effectively with the leaders of our allies and the people, that this is their fight too. I think that level of communication hasn't been forthcoming from President Bush's administration. They have been preoccupied with Iraq, which is not a conflict that has a lot of popular support."
Sen. Reed went on: "I believe that one of the things he will bring to the challenge of bringing more resources to Afghanistan is clarity of where the serious issue is. It is along that Afghani-Pakistan border. This will be a priority with president Obama.
Mr. Obama's appeal for more troops is not designed to pressure Britain, which is already the second biggest contributor to the mission in Afghanistan.
Instead it will target the governments in Germany and other EU countries which have been reluctant to commit combat forces in the numbers needed, or have imposed constricting rules of engagement, which prevent them from fighting at night or launching offensive operations at all.
Sen. Reed praised the contribution of British troops. He added: "The British have done extraordinarily well both in Afghanistan and Iraq. I have seen them in field. I was very impressed by their professionalism. As a much smaller force, they're under even greater pressure than the US military."
Comments
comments