Audrina Patrdidge is trying to keep to make peace with Lauren Conrad. Has the rift been settled? Patridge recently revealed that she and Conrad are "working" on their friendship.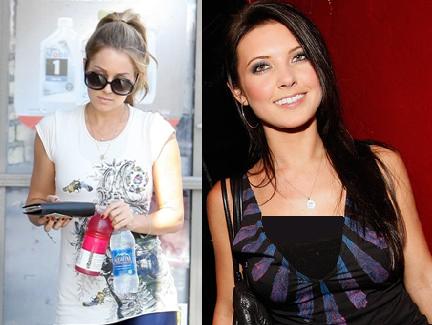 The actress said, "Whenever our show is not airing, there are always rumors and assumptions made, but when the show starts airing, everyone will get back on track."
The two posed for some very sexy bikini photos, which you could see here, for the show as it appears we might see even more skin for next season. Have they kissed and made up?
Earlier "The Hills" Lauren "Lo" Bosworth tried to set the record straight about allegedly causing a rift between Lauren Conrad, 22, and Audrina Patridge. "It's very disheartening for me because it's their relationship and I don't think it's really fair that I'm being blamed."
She added, "A lot of it is editing. There has been some tension among all of us in the house, but the extent to which they're making it is not completely accurate." So how does she really feel about Audrina, 23? "I love Audrina. We have our differences and we're not great friends, but I don't hate her."
Now that the very sexy pictures have been published of the two reality TV starlets stripped down to some very skimpy bikinis can we expect more? When asked Audrina Patridge revealed what to expect, "Bathing suits, drama, romance and friendships! There is still a lot more to film!"
Comments
comments