Many are claiming that "The Hills" is staged and that Lauren Conrad and her supposed rival Heidi Montag are actually still good friends. The show was already "caught" by snapper earlier in what certainly seemed like a fake arrival scene at LAX involving Heidi and her boyfriend Spencer Pratt.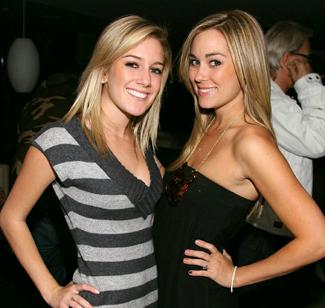 Unfortunately, the reported sex tape has emerged again. Lauren Conrad was seething when her supposed home video and she obviously blamed Spencer Pratt for leaking the tip to the entertainment media.
There is a snip online that shows the latest confrontation. The weekly entertainment magazine reports that the ongoing feud between Lauren Conrad and Heidi Montag finally comes to blows on Monday's episode of MTV's The Hills. In an exclusive sneak peek, Lauren Conrad Heidi Montag about allegedly spreading those nasty rumors at Hollywood hot spot Les Deux. You could see the sneak peek here.
In the video, Lauren Conrad demands, "You think it's OK for someone to say those things about people, and go on and think it's funny?"
Heidi Montag fires back, saying, "I had nothing to do with you and anything that you've done with your ex-boyfriend!"
Lauren Conrad seethes, "You can keep saying that and make yourself think you're a good person, but you're a bad person!"
Comments
comments