Donald Etra, who is the lawyer of Rihanna, revealed that the 21-year-old singer could wind up testifying in the felony assault case against her boyfriend Chris Brown.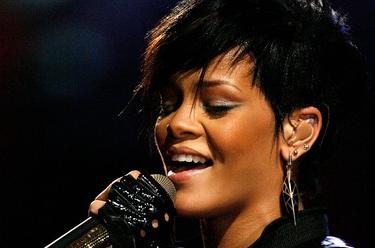 The lawyer said: "She is planning to do everything that the law requires her to do. If she is required to testify, she will do so."
Rihanna was not present Thursday as Brown, 19, briefly appeared at Los Angeles Superior Court after being charged with two felonies (assault likely to cause great bodily injury and making criminal threats) for allegedly beating her Feb 8 in Los Angeles. Etra, who was in court, did not request a more restrictive order that Brown stay away from her.
He said she has provided no comments on the outcome she wants in the case, saying: "The fact is, Rihanna desires that it be quick and expeditious. She wants to get back to her life and her career."
Asked how she is doing, Etra responded: "She is doing fine. She really appreciates the love and support of her fans."
He declined to comment on reports that Brown is taking anger management classes. (It has been rumored that Brown is attending classes as part of a plea bargain that his lawyer Mark Geragos is trying to work out to avoid a trial.)
"That is best addressed to his attorney," said Etra, who also would not comment on Rihanna's decision to get back together with Brown.
"It would be inappropriate to comment on the nature of their relationship," he said.
On rumors that Rihanna was pregnant at the time of the assault, Etra replied: "We are not going to discuss that. Rumors are gossip. There is no point. Idle rumors are gossip, for which there is no basis."
Brown, who remains free on $50,000 bail, is to be arraigned April 6.
If convicted, he faces anywhere from probation to four years and eight months in state prison.
Comments
comments