Country singer LeAnn Rimes was questioned Thursday by LAPD officers after she was accused of a misdemeanor hit-and-run in Brentwood, officials said today.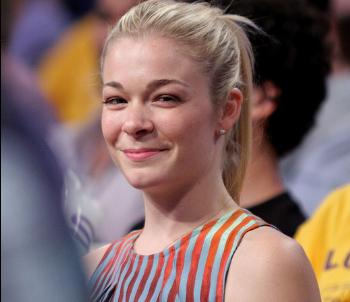 Officers with the West Traffic Division went to Rimes' home to question her following the 7:45 p.m. accident in the 11000 block of Montana Avenue.
The accident happened "between 7:30 and 7:45 p.m. in the West Los Angeles area, where the incident occurred," says Officer Norma Eisenman.
If police decide there is enough evidence to pursue the case, they would forward it to the Los Angeles city attorney's office for further review.
No details about the accident were available.
A representative for Rimes said: "There was a routine police investigation into this incident, and a police report was filed. We are confident that this matter will be resolved shortly and LeAnn will be cleared."
Earlier that afternoon, Rimes debuted her relationship with Eddie Cibrian, with whom she's been having an affair, as Us Weekly first reported. The couple went golfing in Valencia, California.
Comments
comments