A nephew of Michael Jackson says his uncle joined a large family dinner a few weeks before he died, and talked openly about his creative plans beyond the 50-date concert stint in London.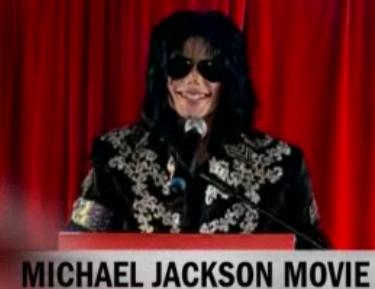 Jackson gathered with about 50 members of his family for dinner at an Indian restaurant a few weeks before he died, Taj Jackson, the 36-year-old son of Tito Jackson, said outside a courtroom during a hearing Friday.
That night was the last time he saw his uncle, who "was just enjoying being with the family." He said they spoke only of the future.
"He had his next chapter mapped out," Taj Jackson said. "He wanted to do this (tour) and get on to the next chapter. The last words he said to me were, 'We're gong to do film after this.'" He said Jackson was interested in directing.
Taj Jackson said he was one of the family members who argued against burying the singer at his Neverland estate because after his trial on child molestation charges, Jackson came to hate the place. He remembered spending idyllic times there as a child, but after the trial, "it destroyed the magic."
"Neverland was never an option to us," he said. "It brought so much pain to him."
Taj said that in his last years, Jackson had few people he could trust and sometimes turned to his nephew for assistance.
"He really had an innocent heart," he said, "and that was something people took advantage of."
Taj Jackson took the stand Friday at hearing to determine whether a proposed deal to display his uncle's memorabilia could go forward between the estate and concert promoter AEG live. His testimony was meant to bolster his grandmother's opposition to the deal, but a judge approved it later Friday.
Comments
comments