The soppy theme tune "I Will Always Love You" plagued the charts for months, becoming the anthem for broken relationships after Whitney Houston and Kevin Costner starred in Nineties movie smash The Bodyguard.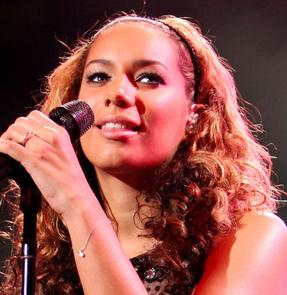 And now a new golden pairing for this generation, Leona Lewis and Justin Timberlake, are going to breathe fresh life into the Dolly Parton-penned ballad by teaming up for the ultimate showbiz duet.
A source revealed: "They will record the track in the next few months and are just waiting for a period when they're both free to go into the studio. Leona and Justin are huge fans of each other's music and are raring to go."
However, one thing the Bleeding Love singer's people are not raring for her to do is get out on tour.
Manager Simon Cowell feels his X Factor winner doesn't yet have the stage presence to fulfill the huge expectations fans will have.
Whereas he could take the easy money — and there would be a lot of it — by putting Leona on stage, Simon should be congratulated for doing the right thing and letting her fully develop as an artist first.
The Londoner is still only 23 and while she may have a voice to match the likes of Beyonce and Mariah Carey, performing a concert at a venue such as Wembley or Madison Square Garden takes a whole lot more.
The source added: "Although Simon believes in Leona as a world-class solo singer, he still feels she does not have enough confidence to play to large crowds on her own. There is certainly a real art to getting the audience in the palm of your hand as entertainers such as Mariah, Robbie Williams and Elton John can do. Leona is Simon's little baby and he is very aware of how shy she is."
Despite showing his understanding side over the live gigs, Simon still has an eye on the bottom line.
Instead of hitting the road, Leona will spend the next six months working on her second album with the likes of Justin and super-producer Timbaland.
Given that she sold 4.3million copies of debut album Spirit last year, topping charts around the world, that will definitely mean a few more pennies in the Cowell coffers.
And when Leona does go out on tour, maybe with a certain Mr Timberlake in tow for some dates, the ticket sales could even match what Whitney used to do.