High School Musical's Vanessa Hudgens might be joining the cast of Twilight.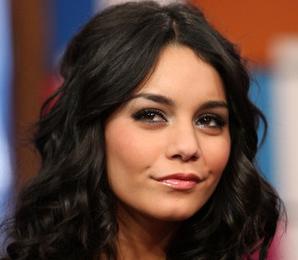 Vanessa Hudgens has auditioned for the role of werewolf Leah Clearwater in the vampire romance sequel, New Moon.
According to Twilight and New Moon actress Ashley Greene told MTV that she would be happy to co-star with Hudgens.
Ashley Greene revealed: "I think she'd be great."
Besides casting, Greene also had some news on the status of "New Moon, saying: "I hear they're doing another rewrite. I'm with you guys — I'm so excited to read it."
News of Hudgens' interest in the sequel — due for release on Nov. 20 — comes a few days after the film's director confirmed that Taylor Lautner will be rejoining the cast after rumors that he would be replaced. In New Moon, Lautner's character is supposed to look completely different and a foot taller.
Kristen Stewart is set to return as Bella Swan, and Robert Pattinson will still be her hunky vampire love interest, Edward Cullen.
Comments
comments