Leonardo DiCaprio has reportedly split from his girlfriend Bar Rafaeli.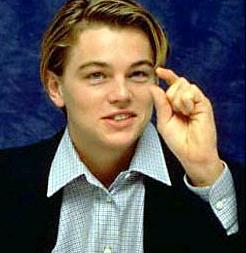 The "Titanic" actor and the Israeli model are believed to have ended their relationship last week after Bar Rafaeli visited Leonardo DiCaprio on the set of his latest film "Body of Lies".
Sources claimed the romance between the couple had run its course and it was an "amicable split."
Bar Rafaeli was recently seen leaving an Israeli hotel with professional surfer Kelly Slater, who also dated the actor's former girlfriend Gisele Bundchen.
Earlier this year, it was claimed the couple had got engaged after Leonardo proposed during a trip to Israel. Before popping the question, the actor was given the full blessing of the model's parents, who thought he was a "total gentleman."
The 22-year-old model recently revealed she was desperate to have the actor's children, saying, "I'm thinking about moving to Los Angeles. My only dream is to have lots of kids and be a young mother. But 26 or 27-years-old is still young."
Comments
comments