Prince Harry missed his flight home from France after having a 24-hour drinking session with the England rugby team.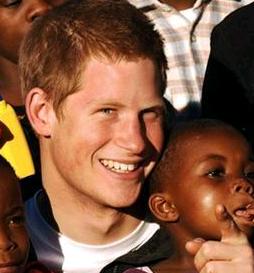 The prince, who flew to Paris to watch South Africa beat England in the World Cup Rugby Final, was having so much fun helping the squad drown their sorrows at their Paris hotel. Unfortunately, he didn't call it night until the early hours of Monday and he was subsequently forced to hitch a ride back with the team.
A insider revealed, "Harry was joining in whole-heartedly with the rest of the team's drinking, but looked absolutely gutted when he realized he had missed his flight. The team thought it was hilarious though, and were happy to let him join theirs."
The 23-year-old prince landed in London's Heathrow airport yesterday, before heading to an awards ceremony for WellChild – a charity that helps ill children.
Meanwhile, rugby star Jonny Wilkinson revealed the prince encouraged him to drop his teetotal habits for the evening following the team's defeat, saying, "I suspect it is widely known that I am teetotal. Well, I broke the habit of pretty much a lifetime on Saturday night and had a bit of a blowout. It simply seemed the right time and the right thing to do. We actually managed to have a lot of fun, but I can tell you I certainly felt rank as a result!"
Comments
comments