Leonardo DiCaprio, who reportedly split with his model girlfriend, has expressed his support for Barack Obama for a US election after saying that he believes the rest of the world is hoping for Democratic presidential candidate to win too.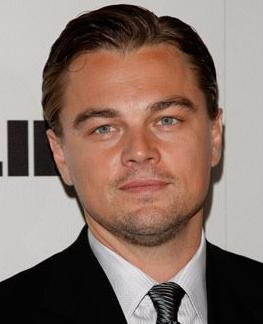 The Golden Globe-winning American film actor revealed: "I think it is the true ideals and dreams of America to have an African-American president named Barack Obama to be the representation of the United States at a time like this."
The actor described Barack Obama as "a man that has great policies, a man that is a great intellectual, who knows what he's doing."
He continued: "I've my fingers crossed that he will win because I think he'll make some dramatic changes in our country that we're looking for, but the rest of the world is as well."
On his role as a gritty CIA operative tracking terrorists in Ridley Scott's upcoming film about conflict between the West and the Arab world, DiCaprio added that in this troubled world, most countries were rooting for Obama.
Aside the geopolitical issues at hand, the Democrat if elected needed to clean up US environmental action, he said.
The 34-year-old actor also revealed that he was working on new movie projects on the environment following his 2007 film "The 11th Hour," saying: "I think it's almost impossible to not have a better environmental policy than our last president."
Commenting on less-than-expected sales at the box office for "Body of Lies", in which he stars with an overweight Russel Crowe, DiCaprio opined it might be too early to make popular films about the war.
He added: "Right now these topics have traditionally not been successful. We're so involved in this war, inundated with information. Maybe films on this subject matter will only be sort of seen in theaters in a reflective way, much like the Vietnam war films, where we can reflect on what really happened and really absorb the impact it's had on the country and the world when we've created a little distance."
Comments
comments