Lily Allen has responded to recent topless pictures of herself in a posting on her official MySpace page.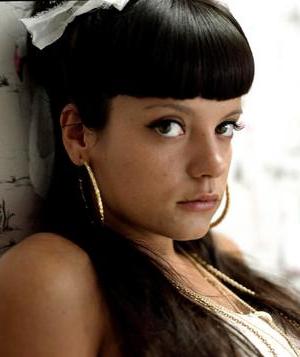 The British singer wrote, "I don't really like to respond to things I read about my self in the press but, for the record I was not thrown off anybody's yacht in Cannes. Occasionally I drink wine with lunch and yes I swim topless. This, in my book, is not embarrassing behavior."
The 23-year-old singer also addressed a recent meeting with her former boyfriend, Chemical Brothers musician Ed Simons, for lunch. The two broke up earlier this year after Allen miscarried the baby the couple was expecting.
She wrote, "I went to lunch with my ex boyfriend yesterday. Lunch. I am not some failed baby making machine desperately trying to win my man back … Ed and I are friends, who went for lunch yesterday, that's it."
She continued, "Yes I like to drink and yes I have my bad days, but that doesn't mean I'm out of control. I'm perfectly capable of looking after myself thank you very much."
Lily Allen is currently working on her second album and leaked two new songs in a blog posting on her site on April 17. Allen, whose ska influenced debut was Alright, Still, said she wanted her fans to "get an idea of my new direction."
Comments
comments