Lily Allen has launched a scathing attack on the British paparazzi after a photographer allegedly smashed her car window.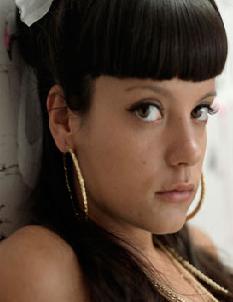 The 22-year-old singer returned to her new BMW after a night of partying at London's Groucho Club on Monday to find one of the vehicle's windows was broken.
And Lily Allen is adamant the damage was the work of a paparazzo and he is "angered and horrified" by the incident.
Writing on her page, she revealed, "If you see photos in the press or online of my car window being 'smashed by vandals', I just want you to know that it was one of the many paparazzi who were following us who did it."
She added, "There were so many of them hassling us that it is difficult to say which one of them did it but I had to leap in a taxi to get away from them. My friend Emily had to get into the car, which was covered, in broken glass and drive it away. It was a scary situation and I want people to know that it was totally their fault and that the whole situation has angered and upset me."
Comments
comments