Nicole Richie's baby cover is on course to outsell Christina Aguilera.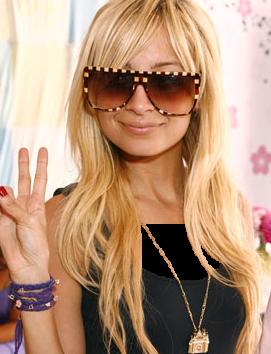 The 26-year-old socialite's pictures with seven-week-old daughter Harlow look set to help the publication reach sales figures of 1.8 million while Christina's snaps with son Max Liron, who was born within a day of Harlow – managed only 1.3 million last month.
A source revealed, "There's a greater element of curiosity with Nicole. She's gone public about being a heroin addict. Her boyfriend Joel Madden is covered in tattoos. By default she has the most interesting baby. People want to see how she settles down. They want to see what kind of baby someone with her background has.
The source added, "Christina historically doesn't do that well on covers. The issue of OK! featuring her wedding photos didn't sell very well, and neither did the nude photo shoot she did in Marie Claire in January when she was heavily pregnant."
Christina Aguilera was reportedly so angered by the poor sales of the People magazine issue, which were an estimated 100,000 less than the publication usually gets – she sacked her day-to-day manager, one assistant and dispensed with the services of her PR firm BWR.
The "Dirty" singer posed with husband Jordan Bratman and Max at their home.
Comments
comments