Lilly Allen was "distraught" last night after losing her baby.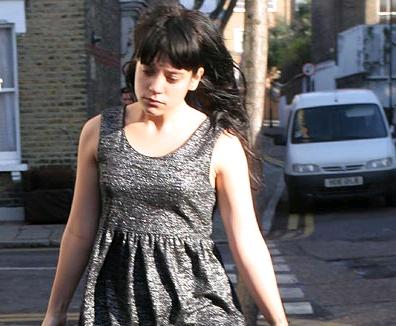 The "Smile" singer had a miscarriage after returning from a romantic holiday with boyfriend Ed Simons. She was eagerly looking forward to her first child – and turned her back on her party lifestyle in order to be the perfect mum.
The 22-year-old singer and the "Chemical Brothers" star had just returned home after a romantic holiday in the Maldives when she tragically lost her baby.
A source revealed, "Lily and Ed are in a state of shock. The bad news has been really difficult for them to take and they are absolutely heartbroken. Lily's entire outlook on life changed after she found out she was pregnant. She was looking forward to being a mum and starting a family with Ed. She had turned her back on her party girl image and had turned over a new leaf. They are surrounded by friends and family are offering support. It is a really difficult time for them."
Her spokesman confirmed the tragic news, saying, "We can confirm that Lily Allen has suffered a miscarriage. She and her partner Ed Simons will be making no further comment and we ask that their privacy be respected during this difficult time."
Her publicist confirmed reports that Allen was expecting a baby with 37-year-old boyfriend Ed Simons in December.
The singer said she was looking forward to spending more time at home after the birth of her first child. She even said she was willing to retire in her mid-twenties in order to focus on raising a family, saying, "I've looked forward to being stable my whole life. My parents are amazing, but it has been a whirlwind upbringing. I have got my eye on the prize, which is having kids and getting married and cooking dinner and doing homework with my children."
The singer met the Chemical Brothers star at a concert in September 2007.