Nicole Kidman considered "nunneries in Australia that would admit women who had been married after her 10-year marriage to Tom Cruise ended in 2001, according to author Andrew Morton in his book entitled "Tom Cruise: An Unauthorized Biography".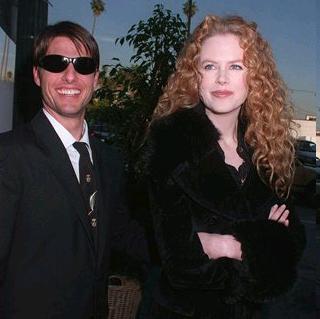 Nicole Kidman's representative had no comment on the issue.
Andrew Morton concluded, "I've met many people who have been in Scientology and then lost their kids because they've left it and their spouse stayed."
The book is the latest controversy for Cruise: New footage, in which the actor says he tried to save America, has surfaced.
A new video has surfaced of Tom Cruise calling the Environmental Protection Agency liars for saying the air was clean after 9/11.
He also explains how he helped provide 9/11 rescue workers with detoxification therapy based upon the works of Scientologist Founder L. Ron Hubbard.
Tom Cruise said, "The [Environmental Protection Agency] came out and said the air was clean. Of course, as a Scientologist you go, that's a lie. Outright lie. Liar. Fine. Finally you say, dam*it, just go there and do it. Put it there, let's go, here's the money, let's go. Let's just get one person treated. I can't sleep another night. [Scientologists] have tools that we can apply to ourselves and apply to others. You're gonna get improvements. Period."
Comments
comments